notable alumni, Current college pitchers, and high school commits
Notable Balswick Fastpitch Alumni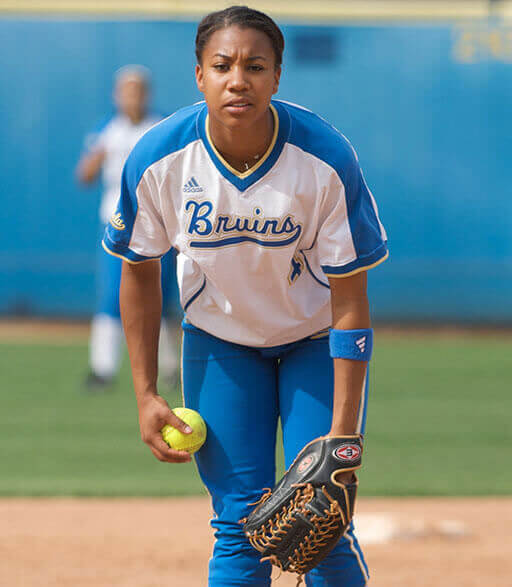 Anjelica "Jelly" Selden
UCLA, USA Softball
During her career at UCLA, Angelica "Jelly" Selden was a dominant force on the mound, known for her precise control and powerful fastball, helping to lead the Bruins to the 2005 NCAA Women's College World Series Finals. Selden was a three-time All-American and three-time All-Pac-10 selection, and in 2009, she was named the Pac-10 Pitcher of the Year. Her impressive collegiate career earned her a spot on the United States national softball team, where she won a gold medal at the 2010 World Championships.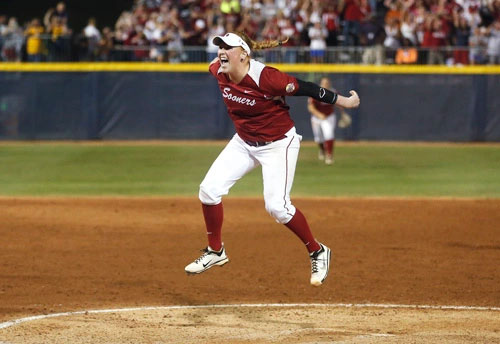 Michelle Gascoigne
University of Oklahoma
Gascoigne was a two-time All-American and helped lead the Sooners to a national championship in 2013. After college, Gascoigne went on to play professionally for the Pennsylvania Rebellion of the National Pro Fastpitch league, and is currently the pitching coach at Northwestern University.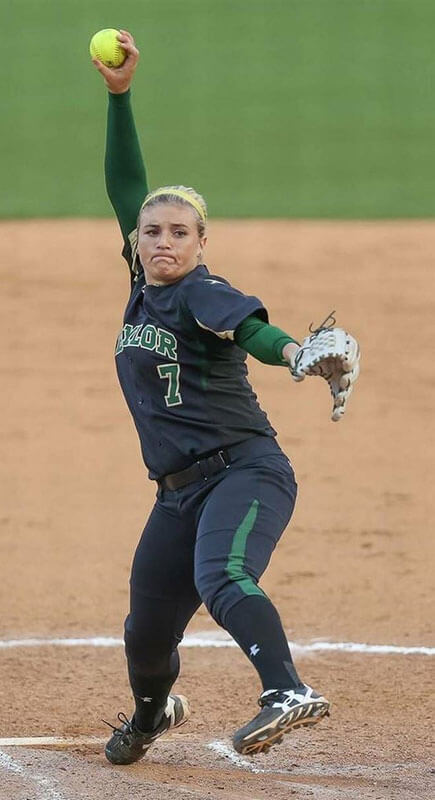 Gia Rodoni
Baylor University
Rodoni had a stellar career pitching for Baylor University and closed out her career with her name all through the school's record book. Her achievements include pitching 5 no-hitters and finished top 10 in Baylor history in appearances, starts, wins, complete games, shutouts, saves, and strikeouts.
Allie Walljasper
Louisiana State University
A former All-American, Walljasper helped LSU reach the NCAA Women's College World Series three times during her collegiate carrer. In 2021 she joined the Boise State coaching staff, and is currently serving as the Bronco's pitching coach.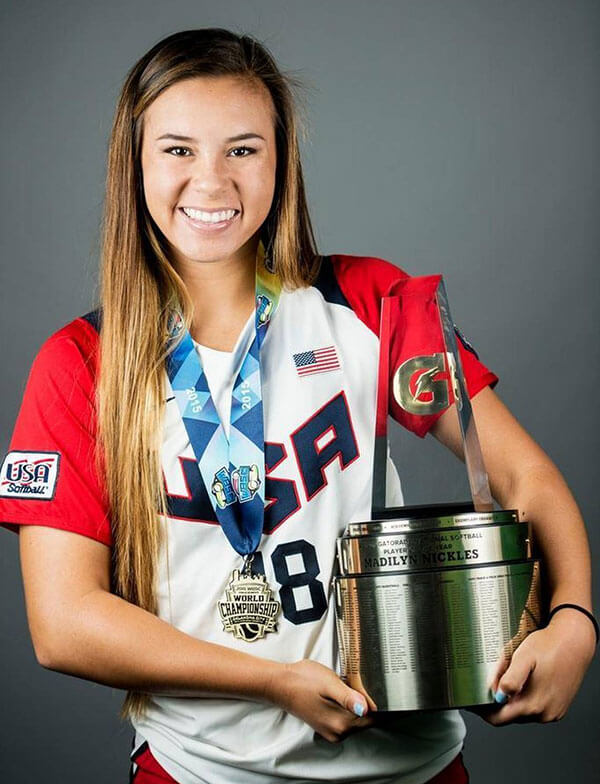 Madilyn "Bubba" Nickles
UCLA, USA Softball, USA Olympics
Madilyn "Bubba" Nickles achieved significant success both on the collegiate and national level. Nickles was named Softball America First Team All-American and received many All-Pac-12 First Team honors. She was a two-time Pac-12 Player of the Week and was also named a Senior CLASS Award First Team All-American. Nickles went on to play for both Team USA and the United States Softball Olympic Team.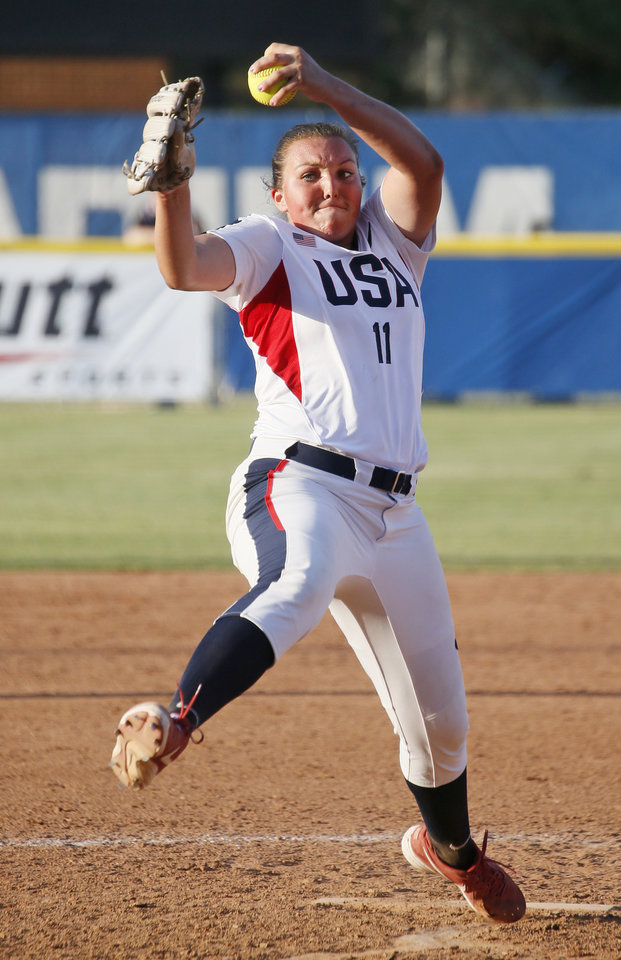 Cheridan Hawkins
Univ. of Oregon, USA Softball
During her collegiate softball career at Oregon, Hawkins was a three-time All-American and exited the program as the all-time leader in career strikeouts with a total of 1,081, wins with 108, and shutouts with 33. Hawkins went on to play for Team USA, helping to win the silver medal at the World Cup.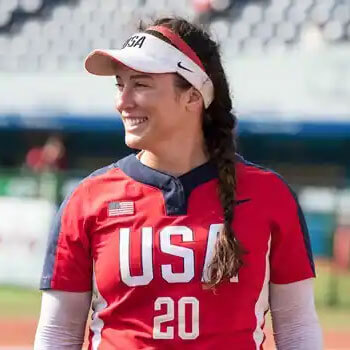 Valerie Arioto
Univ. of California, USA Softball
Arioto pitched for the University of California, Berkeley and then went on to become a member of the United States women's national softball team. Arioto has won numerous medals, including a gold medal at the 2019 Pan American Games and a silver medal at the 2021 Summer Olympics in Tokyo.
Kasey Aguinaga
Boise State


Amanda Ajari
U. of Hawaii at Manoa

Madi Earnshaw
U. of San Diego

Izzy Epstein
Chapman College

Caroline Evans
Sacramento State

Karina Faasisila
San Diego State
Grace French
Bradley University

Raimy Gamsby
Rutgers University

Lainey Hanahan
N. Colorado State

Madi Heinlin
U.C. Riverside

Kat Jensen
Dayton University

Simi Lauwers
Chapman College
Mayze Menefee
S. Oregon University

Maikyla Nelson
William Jessup

Emma Olson
Texas A&M- Commerce

Elizabeth Phillips
Azusa Pacific University

Charlize Pope
Lewis & Clark

Sarah Reineman
U.C. Davis
Ella Romero
Santa Clara University

Vanessa Strong
U. of Pacific

Ainsley Waddell
U.C. Santa Barbara

Gabby Williams
U.C. San Diego

Brielle Wright
Princeton University
CURRENT HIGH SCHOOL COMMITMENTS
Charlize Cai
Cornell University
Olivia Manchester
Canisius College

Paige McLeod
Illinois State